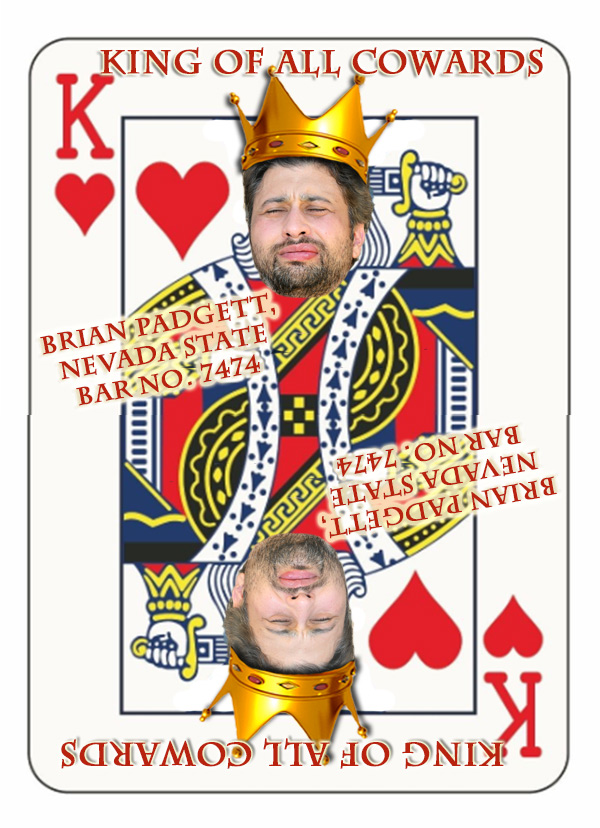 After having had more than one discussion face-to-face with Jennifer Lazovich, I've come to the conclusion that her boasting about relationships with government agencies is probably more fact than fiction. She is definitely juiced in to the who's who in Nevada.
She boasted that her cell phone records would reveal "people in high places, all the way to the top."
Since that time, her cowardly baby daddy has outright ripped off the elderly — one gentleman being 69, the other being 75 — for more than $1.2 Million. As she continues to go to meetings and appear in front of Clark County commissioners and tout that she is a partner of Kaempfer Crowell, a lobbyist (and who is also a stockholder in CWNevada and fathered twins with this admitted cocaine user and deadbeat, Brian Padgett), is amazing.
Furthermore, since I have drawn attention to her approximately $100,000 engagement ring, she no longer wears it. I base that on videos that I have seen where she stands in front of the Clark County Commission "peddling zoning changes."
How anyone could give this woman credibility, who clearly took off her ring and now hides it.
In closing, "King of All Cowards" is how I would describe Brian C. Padgett, a man who blatantly and boldly rips off the elderly. He is a lying, thieving individual who was a low-life, drug-using scumbag (in my opinion).