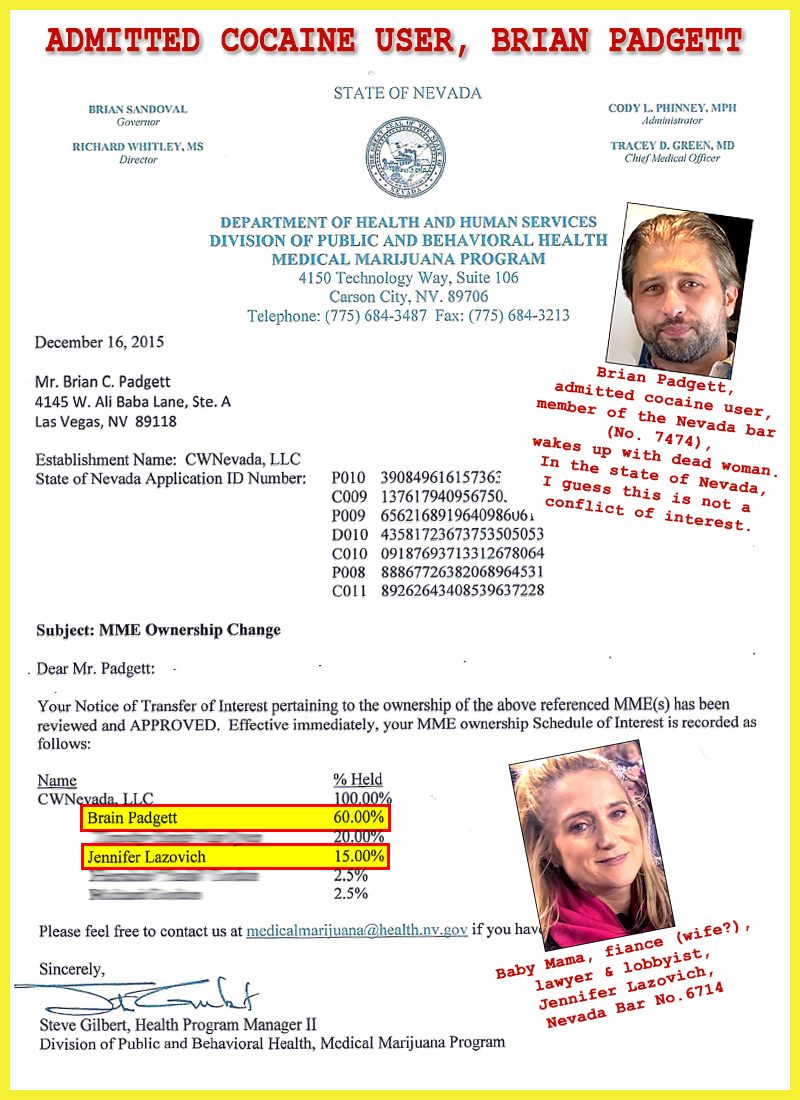 Dear Jennifer,
As a lobbyist, you of all people should know how important openness and transparency is. Several sources have told me that the wedding/engagement ring you have (and at one time wore, although I see lately that apparently you haven't been wearing it) was a present that fellow cannabis and land rights use Las Vegas attorney Brian Padgett gave you in 2016. Here's the little twist on that story — I heard that you had paid for it. (As a note to this story, FYI, Brian Padgett got up in state court and told the judge that he wasmarried and was raising his family in Clark County. Hmmm.)
I want to give you the benefit of the doubt in clearing up this mystery: Did you pay for the ring or did Pagett pay for it? If he did, where did the money come from? You know, according to court records, he's $50 million in debt, right?
Sources told me that the appearance of the ring allegedly came at the same time as huge amounts of investment money.
You appear to be one of the largest stock holders of CWNevada LLC, according to paperwork filed with the state of Nevada (see document above), which is now in receivership. CWNevada was Brian Padgett's business cannabis concept (60% ownership of a pot growth, distribution and sales business).
So, let me review: Can you tell me, where did the money come from and how was the ring paid for? Oh, I should let you know that Brian Padgett took me into the store where the ring was purchased. I will just describe the owner of the store by his first initial: M. So I know where to get the information from if I have to. Just wondering if you will "fess up"?